Young hopes – Kristjan Kozar (Bilje): the next talented boy from Šempeter pri Gorici who wants to try his hand at football
Šempeter pri Gorici. A town in the Primorska region, home to just under 4000 people. And a city that could probably quite easily form a football eleven to fight for the top spots in the Slovenian national championship. Especially if some of the sadly retired aces were to put on the slippers… Šempeter pri Gorici, home to Borut Pahor and Robert Golob and, after all, the birthplace of Saša Dončić, the father of basketball superstar Luka Dončić, is also home to many of Slovenia's most successful footballers. If we wanted to list them all, we would certainly leave someone out, because there are so many. And yet, Šempeter pri Gorici was or is home to Miha Zajc, Valter Birsa, Tim Matavž, Goran Cvijanović, Aris Zarifović, Patrik Eler and so on and so forth.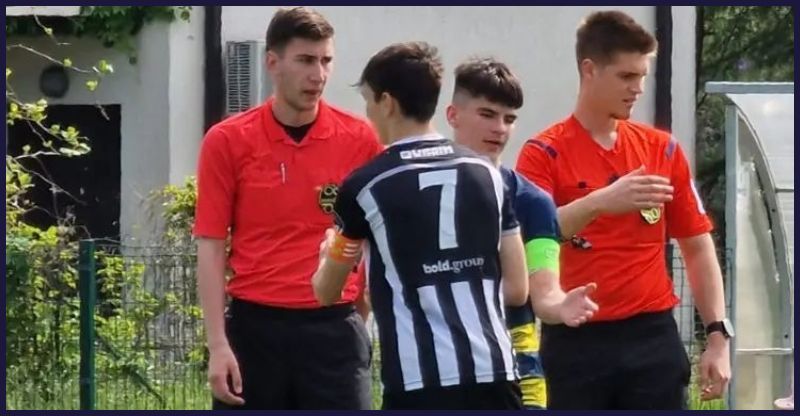 A young footballer was born in Šempeter pri Gorici, who wears the jersey of
Bilj
has been making a name for himself for some time. Kristjan Kozar has played 33 games and scored 32 goals in the last two seasons. In the current competition year, he plays in the second cadet league, where he is currently the second top scorer with nine goals. But even though he plays "only" in the second cadet league, he has already drawn the attention of the Slovenian U-16 national team selector with his good games. Mišo Brečko called up the promising 15-year-old for the friendly against Hungary, and Kristjan Kozar returned the confidence in the way he is best at anyway – by scoring a goal.
Kristjan Kozar: "An achievement I am very proud of"
"At that moment, when the ball ended up in the Hungarian net (the goal in the last minute also gave Slovenia the win, op. a.), I was really, really happy. A goal in the last minute and still to win? A one-off! Even if it was only a friendly match… It was a great achievement for me and I am very proud of it," is for
Planet Football
Kristjan Kozar, the next from Šempeter pri Gorici, who wants to make a run for football glory, told Planet Planet Planet. And at the same time, the next one, which we present in our
Young hopes
in which they have already been featured in the past
a number of promising footballers
.
1. Where and when did you start training football?
I started playing football more seriously at the age of eight, and I started coaching at the club I am still with – ND Bilje.
2. Who inspired you to take up football and who has influenced you the most in football?
I would say my brother was my first inspiration for football, because we were always chasing the ball. We played countless games of football. He is also involved in football. He was coached by ND Bilje for many years and is now a member of Adria Miren.
3. What do you like most about football?
Without a doubt, what I like most is the feeling of victory. Being a striker, and also that phenomenal feeling when you score a goal. This is really something unique.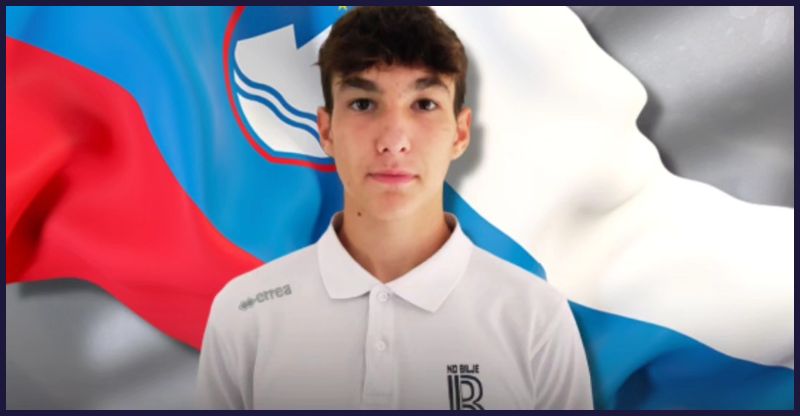 4. Your favourite football moment so far?
Not long ago, I played for the Slovenian U-16 national team and scored in the match against Hungary. When the ball ended up in the opponent's net, I felt really great. It was my debut in a national team jersey and without a doubt my favourite football moment so far.
5. Why do you think football is the best sport in the world?
Simply: when I play football, I really enjoy it. And I am sure that this is true for everyone else too. That's why football is what it is.
6. Who are your football role models – local and foreign?
My role model at home is Benjamin Šeško, but my favourite foreign footballer is Lionel Messi.
7. Who is your biggest and toughest competitor and why?
I have played against a good number of very good players and clubs in the past. But if I had to point out something, it would be the moment when my teammates and I played against Udinese, the Italian top league team. This has been the biggest challenge of my career so far.
8. What do you think is the most important quality of a successful football player?
The most important thing is how good you are on the pitch anyway. It is quality that counts the most. But at the same time, how a footballer behaves on the pitch is also very important. All the best have always been role models of true professionals.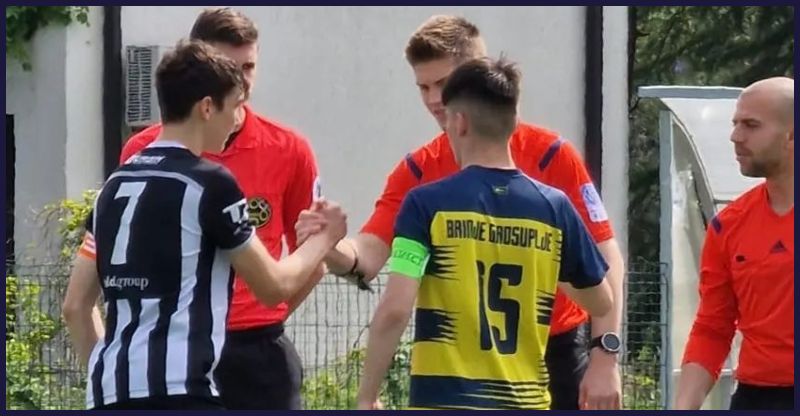 9. What is the hardest thing for you on the road to achieving your football dream?
To be perfectly honest, it's the hardest school for me at the moment (laughs). First of all, because it really takes up a lot of my time.
10. How do you deal with disappointment after defeats?
Defeats are really frustrating… But after every defeat, I want to forget what happened as quickly as possible. I try to look immediately to the future, focusing on the next challenge.
11. Where do you see yourself in 10 years?
Above all, I hope and wish to be playing football at professional level in 10 years' time. All the better if it's with a major club.
12. Which of your teammates (current and past) are you sure will make it in football and why?
I had a few teammates who were very good. I wouldn't talk about names, but I certainly hope that one of them will be able to realise their dream and prove themselves as a professional footballer.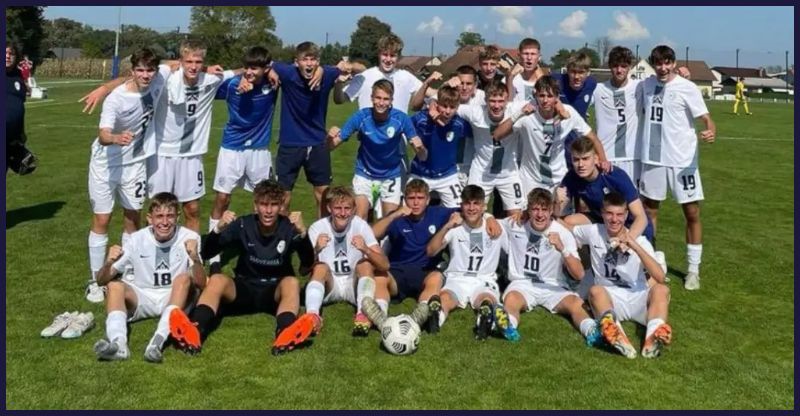 This text was automatically translated using AI.
Interviews
#bilje
#kristjankozar
#u17