Benjamin Šeško persuades his compatriot to return to the national team, but… Kevin Kampl is impressed with the way Slovenia looks
When he finally hangs up his cleats, Kevin Kampl will no doubt be happy with his career. At club level, the Solingen-born 32-year-old has achieved a lot. Z Red BullSalzburg, he has won trophies with Borussia Dortmund, Bayern and RB Leipzig, and played many games in one of the strongest leagues in the world. And in Europe too. But his illustrious career will always have a "flaw". A mistake that many will continue to regret for a long time to come.
Kevin Kampl has played just 28 games for Slovenia. He last wore the national crest in 2018. When he said goodbye, he resented many people. If he had given priority to the club… Well, he did give it. Kevin Kampl admitted years ago that the strain of football was getting to him and that he was not able to play on two fronts. Matjaž Kek has tried to convince him several times, but to no avail.
Šeško: "I told Kampel to come back"
Now Benjamin Šeško is also trying to convince Kampl to return, but the young star admits that it is "mission impossible"."Of course I told Kevin to come back to the national team and help us," 20-year-old Benjamin Šeško told EkipaSN, adding in the same breath.But it's more of a joke; I have to respect the fact that he is not in a position to play at the highest level for both club and national team. Being a professional also means listening to your body, just like he does. So, during the national team breaks, he takes care of his body, but we talk a lot about the national team and he tells me that we look really good. He has repeatedly stressed that he believes we will qualify for the European Championships."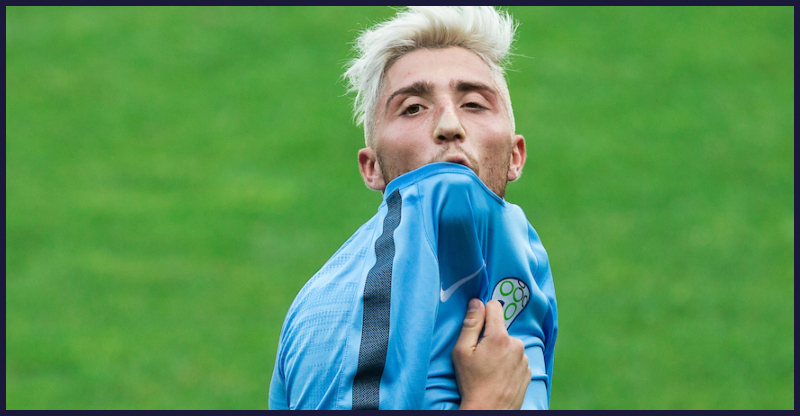 This text was automatically translated using AI.
National Team
#benjaminšeško
#kevinkampl