Matjaž Kek reveals the list and talks about expectations ahead of the two games in October: 'The only goal is to get new points'
October will once again see the qualification competitions for the Euro 2024. Selector Matjaž Kek, who on Monday
revealed the list of footballers
will lead Slovenia in the matches against Finland at home and Northern Ireland away. For Slovenia, this will probably be a crucial part of the qualification, especially the game against Finland will count double. Matjaž Kek is aware of this, but does not want too much euphoria from the Slovenian public.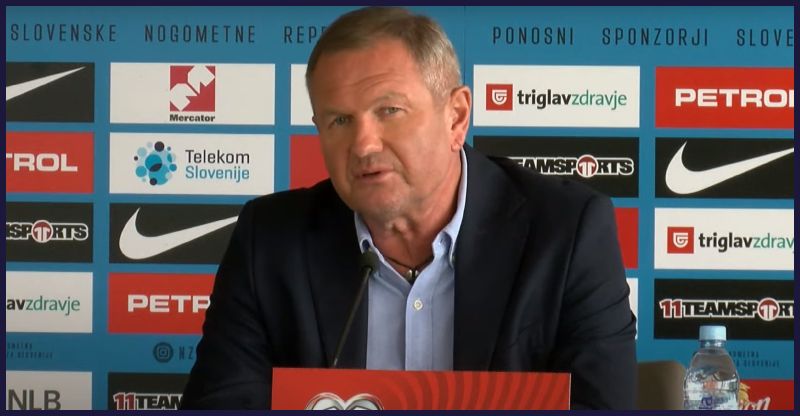 "The first opponent is one that carries a lot of desire and motivation. I hope we will play in a sold-out Stožice. At the same time, I hope that this will be a good Slovenia, a quality Slovenia. The only goal is to reach new points,", Matjaž Kek made clear at a press conference at Brdo pri Kranju.
Matjaž Kek: "I don't like euphoria"
The expert from Maribor continued.I am glad that there is not too much of a circus. Players have their own commitments, club matches are concentrated and they are on the move every third or fourth day. It sounds good that they have some problems, but they are confident that they will be ready by Monday when we gather. This team has shown maturity in recent years. I don't like euphoria. Let this euphoria be on the pitch and drive us forward. At the same time, it dictated maturity and responsibility. It would not be right to be too flighty, but we are aware of our quality and we should let others think about it too."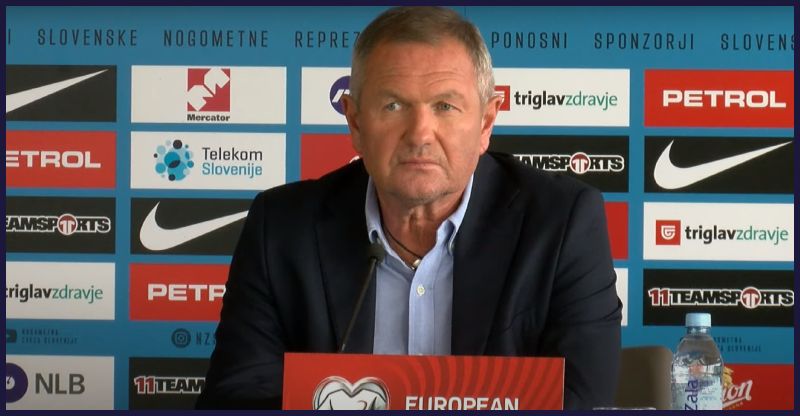 There is no doubt that Slovenia has the opportunity of a generation in the qualifiers for the tournament in Germany. "First of all, I come from myself. I think about the boys, but I come from myself. This qualification for a big competition is the goal that drives me forward. I pass this on to the boys. I don't put pressure on them, there is always pressure in football. Nobody is cold as a 'spritzer', there is always a pressure build-up before a match and that's the way it should be," says Matjaž Kek, who added: "This will be a new challenge. The opponent has the same goals and aspirations as then. They were very euphoric in Helsinki and we had to congratulate them. They scored goals, we didn't. But just as we analyse, so does everyone else. It is almost impossible to hide things. The four games to go are and will be the most important. Finland is a team with its own character, which I like. They are a worthy opponent. But we are only thinking about ourselves, to be focused and relaxed enough to show our best."
How many more points does Slovenia need?
Matjaž Kek also answered a question on how many points he thinks the Slovenian team still needs in the qualification: "I am not a fan of calculating points, you are the specialists in that, and I am sure you will produce tables that will explain everything. It's not a cliché, there's only the next game to play. Finland is too big a challenge to think anything else."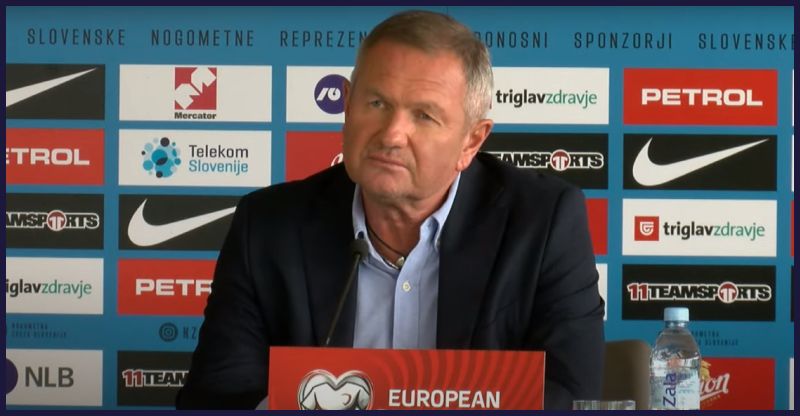 This text was automatically translated using AI.
National Team
#euro2024
#matjažkek