Brav is too early, but Arnel Jakupovic will be back soon: Maribor striker back in full action from Monday
Photo: Blaž Weindorfer / Sportida
The national break is coming to an end, round 13 in the
Telemach First League
. There will be two matches on Saturday and three on Sunday. The day after tomorrow will also be interesting in Spodnja Šiška, where Bravo will host Maribor. The two clubs are tied on points and there is no need to waste words on the importance of the match between the Ljubljanaers and the Styrians. Ante Šimundža would be all the happier if Arnel Jakupović was ready to play. But the showdown with Bravo is coming too soon for the latter, although it is also true that the moment when the former Domžale player will be back in action is not far away.
"Arnel Jakupović will start training full-time from Monday," Ante Šimundža, who is not completely free of personnel worries ahead of the match against Bravo, revealed at a press conference before the visit to the capital. Among others, captain Martin Milec remains sidelined and – like Šimundza – will not be back any time soon.
"Antolin is still in the individual programme. Milec will miss a longer period of time and Mitrovic also felt a tendon problem in the last training session. Apart from minor fatigue, there are no further complications and the condition is under control. I have to highlight the oldest ones, Iličić, Soudani and Mitrović, who are of similar age, as guys with experience, they are doing a great job. They are a mirror for the younger players, their attitude is very important. Everyone is well aware that you can't be fit without being physically fit," added Ante Šimundža, who is satisfied with the way the team worked during the national break.
"The pause was welcome, especially for the performance of the micro-cycle. We have done some good things, refreshed the team and tried to introduce automation. This week, we have been preparing more thoroughly for our next opponent. The boys know what it's all about and how we want to play on the pitch," is for
club website
Ante Šimundža told the club's website.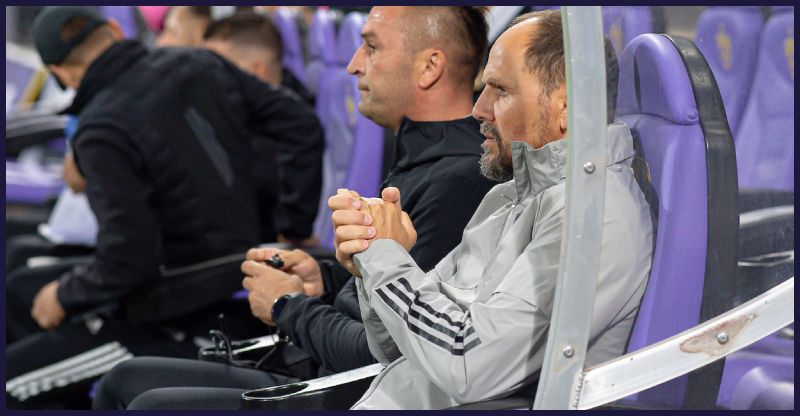 This text was automatically translated using AI.
News
#antešimundža
#arneljakupović
1. SNL
Maribor