David Pejičić impressed in Venice: the hot teenager from Slovenia scored a goal and assisted two more for Udinese in the youth jersey
Photo source: Udinese Calcio
Debut in the national jersey
Udinese
gave him an extra boost, which
David Pejicic
is proving his worth in the Udinese club's youth team. The Black and Whites have won twice in the last two games in Primavera 2, both times with David Pejicic playing a very, very important role.
The young Slovenian, who is only 16 years old, impressed in Venice this time. Venezia and Udinese played there, with the latter winning 5-3. David Pejičić scored once and added two assists to his tally. The promising teenager was actually a painful thorn in the side of the Venezia defenders, who struggled to stop one of the most promising Slovenian footballers of the moment.
David Pejicic stayed on the green until 85. minutes, but he was not the only Slovenian to play in the match against the Venetians. V 71. Bor Žunec, an 18-year-old former Gorica player who has been with Udinese since 2021, came on as well. Bor Žunec has played 7 matches for Primavera 2 this season and registered 2 assists.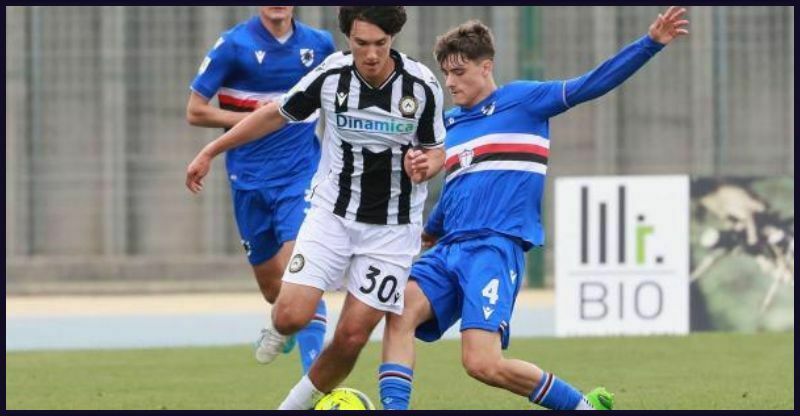 This text was automatically translated using AI.
News
#davidpejičić
#legionarji