Dragons' coach Zoran Zeljkovic after the painful defeat in the Faroe Islands stressed: 'Olimpija beat itself in this match!'
Source of photo: NK Olimpija Ljubljana
A defeat against Lille, a defeat against Slovan and another defeat against Klaksvik. Three games, three slip-ups. And the goal difference is 0:5. Adam Delius's predictions that
Olympia
openly tipped for promotion to the knockout rounds of the conference league proved to be so wrong that they could hardly have been more. Olimpija are actually without a chance for promotion, they would have to win all the next three games to get any further!
Zoran Zeljkovic, who has barely taken over the reins of the Dragons, predicted victory before the game in the Faroe Islands, but after the 0:3 defeat he stressed that Olimpija had beaten itself in the north of Europe.
"The fans are disappointed and I completely understand. What hurts me the most is that we knew the way Klaksvik played, but we were still very bad. We have overcome ourselves. In Europe, you have to make the most of your opportunities. We had the best shot of the game right from the start, but we didn't take it. No matter what, you can lose a match, but we simply should not allow ourselves to lose a match like this. We have made too many mistakes. It's no excuse that people in Klaksvik are used to the situation. We had enough chances to score, but on the other hand we were not good enough in the duels and on other balls. We still have a lot of work to do," after a painful defeat for
club website
said Zoran Zeljkovic.
Zeljkovic: "We are very disappointed"
The Ljubljana-based expert, who replaced Joao Henriques on the hot bench, continued.I expected us to press better when they built their attack. We also knew that the opponent would be in low block most of the time. I don't like the way we play yet. You can lose in many ways, but this one hurts a lot. We have seen many individual mistakes, including tactical ones. We are very disappointed. We have no choice but to accept this and move on. The result always makes you smart."
The fans were expectedly unhappy after the defeat. Green Dragons were also cynical, posting on social media with the sarcastic thought that"at least the photos were successful"… "I understand the fans. Absolutely. They told us the truth, that the opposing footballers mostly go to work and we are professionals, but they beat us easily. We must not allow this to happen. We have to accept criticism. We have a new championship match coming up soon. It is up to us to respond and give our best," said Zoran Zeljković.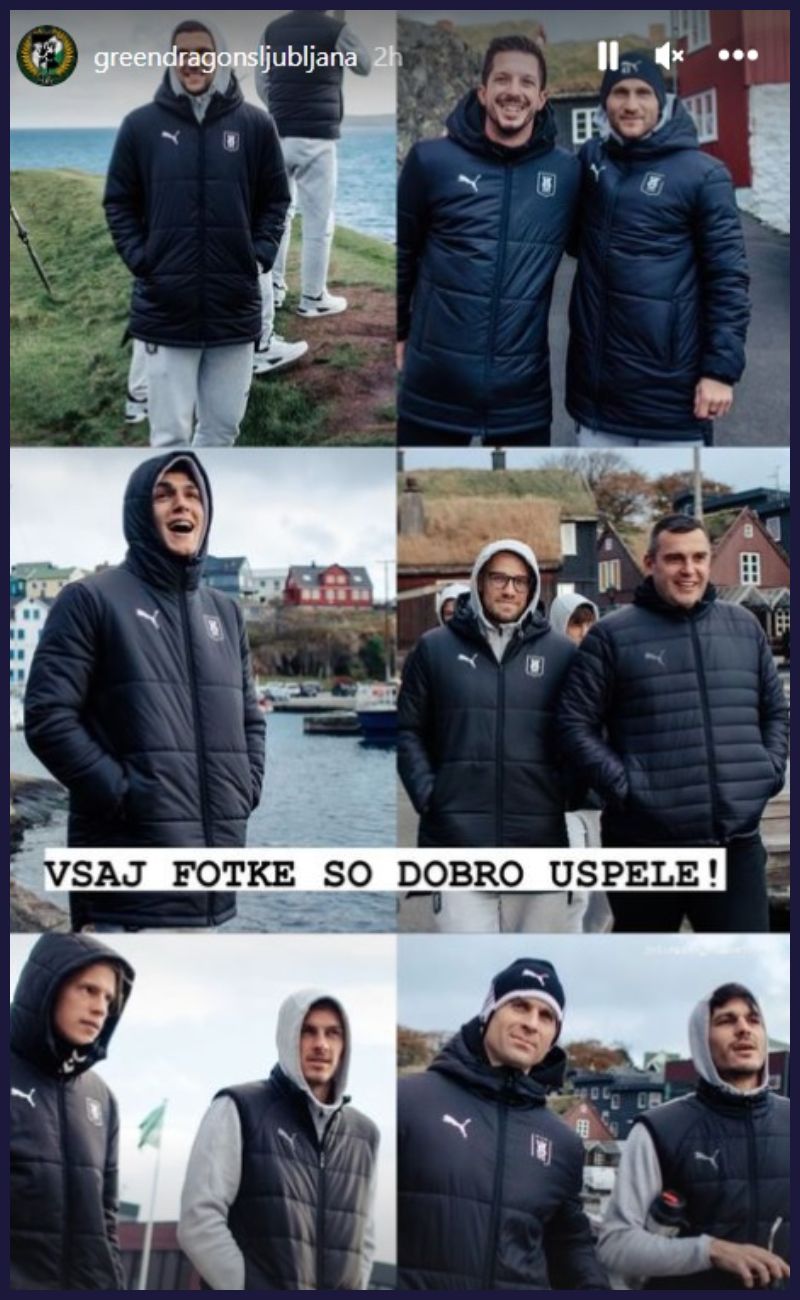 This text was automatically translated using AI.
News
#EuropeCups
#greendragons
#zoranzeljković
1. SNL
Olimpija