Hot Martin Pečar convinces Milenko Aćimović: the national team selector chooses young players for the Cyprus and Austria games
After winning and losing the opening two rounds of qualification for the next European Championship, Slovenia's young national team will be back in action in October. Milenko Aćimović will lead his team in the matches against Cyprus (13 October, Achnas) and Austria (17 October, Murska Sobota), and Martin Pečar is also on the selector's list. Football player
Brava
has been hot this season, scoring three goals in his last three games. He was accurate twice against Olimpija, and against Domžale he shone with a true masterpiece.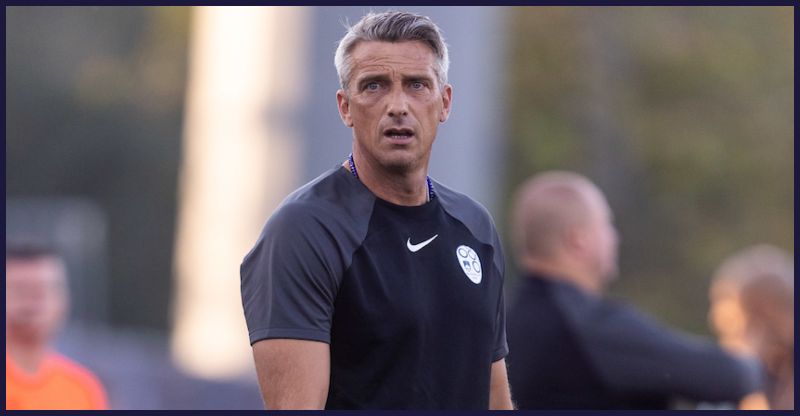 Milenko Aćimović has also returned Enrik Ostrco and Anel Zulić to the youth team, while Luka Topalović, Lovro Golić and Beno Selan will be at the disposal of Anton Žlogar, the youth national team's selector, later this month.
Youth national team list for the matches against Cyprus and Austria: Luka Baš (Radomlje), David Flakus Bosilj (De Graafschap/NIZ), Svit Sešlar (Eyüpspor/TUR), Žan Luk Leban (Farsley Celtic/ANG), Adrian Zeljković (Spartak Trnava/SVK), Enrik Ostrc (Helmond/NIZ), Mitja Ilenič (New York FC/USA), Martin Pečar (Bravo), Nejc Ajhmajer (Celje), Nino Milić (Celje), Jošt Pišek (Domžale), Mark Strajnar (Maribor), Marcel Lorber (Maribor), Rene Rantuša Lampreht (Rogaska), Nejc Gradišar (Rogaska), Martin Turk (Parma/ITA), Tjaš Begić (Parma/ITA), Žan Jevšenak (Benfica/POR), Tio Cipot (Spezia/ITA), Marcel Ratnik (Olimpija), Marko Brest (Olimpija), Srđan Kuzmić (Viborg), Anel Zulić (Viborg).
"We are focused on the Cyprus away game, so we will think about the Austrians only after the first game," he told
NZS website
Milenko Aćimović told the NBA website, adding.We have analysed the Cyprus team well. I watched their game against Austria, against which they won a very fair point. They are a very strong and dangerous team on the counter-attack, so we will have to be at our best. We will have to go into the game with determination, otherwise it will not be easy. Cyprus is a quality team, so we shouldn't be too relaxed, otherwise we could quickly end up without points. We definitely want to get the perfect result, which we can only achieve if we go into the match with the same mentality as we did against the BIH team."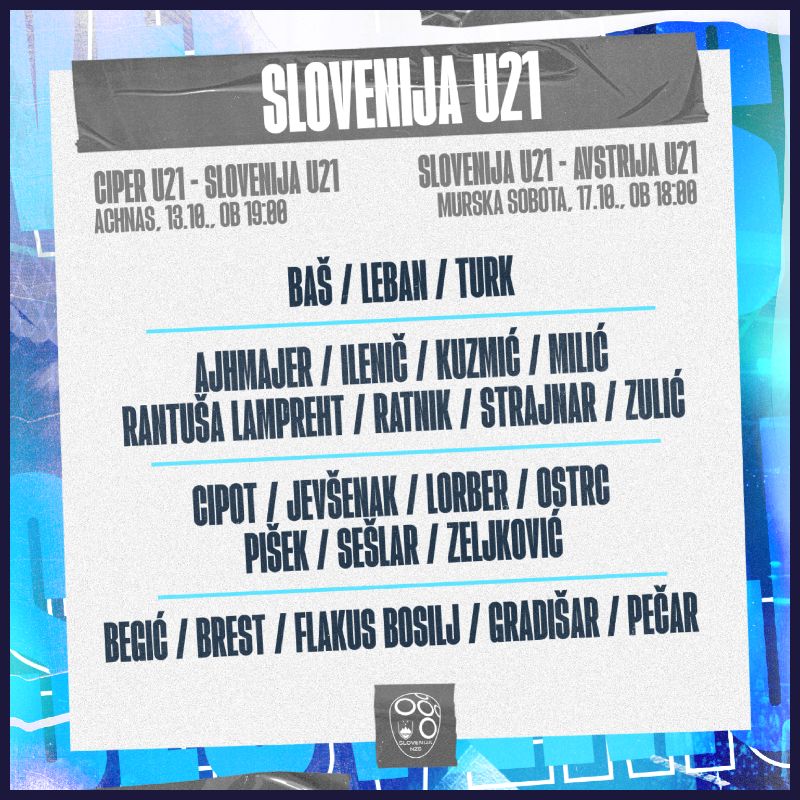 This text was automatically translated using AI.
News