Legendary Zlatko Zahovic harshly criticizes Damir Krznar: "The criteria for a coach are something else than gentility, good rhetoric"
That
Maribor
is currently a pale shadow of the club that was once unbeatable in Slovenia and just as successful in Europe, is not far from the truth. Zlatko Zahović, the architect of Maribor's demolition of everything in front of him, admitted without a hair on his tongue that he is not impressed with the direction his former club is heading in. But for the all-time top scorer of the Slovenian national team, the biggest problem is not the work done by the (criticised) sports director Marko Šuler, but rather the finger of blame he has pointed at coach Damir Krznar.
Zlatko Zahović: "This didn't exist when I was sporting director."
"I see a struggle for hierarchy. The coach is recruiting, Marko Šuler is, I believe, doing his best. Some of the things that come out are a reflection of a total struggle for hierarchy. I have been saying this since I left the club. Everyone should do their job. The struggle for hierarchy is passed on to the players, who feel it all. The coach cannot talk about staffing. This was not the case when I was Sport Director. If a coach talks about recruitment, he disagrees with the sport director. Have you ever heard Shuler criticise a coach? But it could. There are five, six features of his that make his quality questionable. But I will leave that to others. Šuler never said that, he always defended the team. You don't always win, and in every press conference the coach talks about things that don't concern him. Maybe he's smart enough not to be asked about the substitutions in Istanbul, Vipotnik's position in the Cup final that wasn't his, the decision to give Tolic the 11-meter… All these decisions are marginal, and the criteria for a Chief Executive are highly questionable. Unfortunately, these decisions have led those responsible to take the club in a different direction. The criteria for a coach are something other than hospitality, good rhetoric," was a guest in
Večer podcast
Zlatko Zahović was critical of the expert from neighbouring Croatia.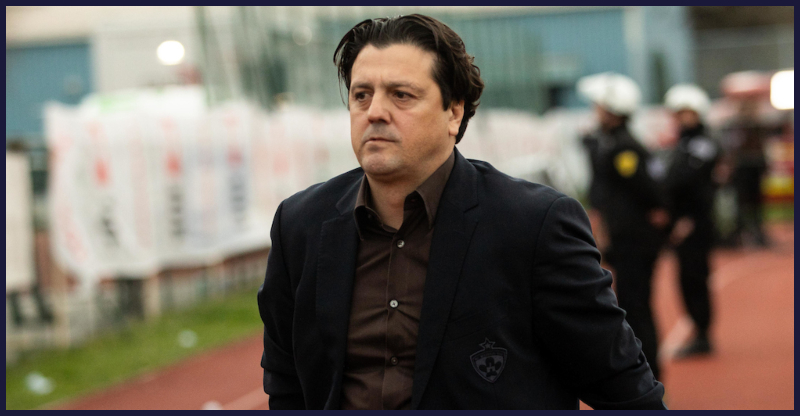 Zlatko Zahović, who has not yet found a new challenge in football after his departure from Maribor, was also critical of Krznar's media performance after the end of the match with Rogaska. Recall that Maribor was already leading 2:0 at the time, but in the end they only got a point (2:2). At the time, Krznar publicly implied that the footballers had more than obviously boycotted him.
I would have spent some time in his office for that
"Due to health problems, I have not been able to follow everything. I saw the coach's reaction after the draw with Rogaska, but I didn't understand it very well. It's true that you don't always succeed in front of the camera after a game. Sometimes when you want to get a message across with emotion, you don't succeed. This message was really powerful. We are talking about a boycott, about the reaction of the players. I am sure he meant to say that he is the culprit. They were strong, unnecessary words, because there was only one slip-up. The words of Marin Laušič were also unnecessary. It has escalated. I would be in my office for a while for that. The boy is young, he got promoted in Maribor, Maribor gave him everything. Talk about shame… These guys need to be worked with, I know, but back then it was a loose thread, now everyone can say what they want. As a fan I am offended, Maribor is not a disgrace. Maribor may have one phase or another, which we can agree or disagree with, which we can debate, but Maribor is the pride of the people of Maribor and of Slovenian football. These words had consequences. Nobody in the club, in the dressing room, was right. We talk a lot about attitudes. But it's not just the attitude, it's the quality, it's the preparation for training, for the game, the atmosphere in the dressing room, in the club… We talk too much about attitude and not enough about quality," added Zlatko Zahović , 52, in Večer today.
This text was automatically translated using AI.
News
#damirkrznar
#zlatkozahović
1. SNL
Maribor