Mitja Lotrič said goodbye to football because there was simply no other way: 'It was really hard. I told myself that this is not the way to go on".
Photo: Blaž Weindorfer / Sportida
When Mitja Lotrič joined the
said goodbye to professional football
, many were surprised that he could hardly have been more. "What?! He's only 28 years old and he's already finished his career?!" many thought at the time. But although Mitja Lotrič's decision was a real surprise, he had a very good reason for his early retirement. He made this decision because he prioritised… health!
Mitja Lotrič, who was a national champion with Celje and has also played for Mura, Koper, Jadran and Rudar in Velenje, as well as trials in Cyprus, Germany and Austria, explained in an interview with Sportal that he has had health problems for almost his entire career. It's got to the point where even today, when football is a thing of the past, he can't use his bad knee normally.
"At the beginning of this year, after careful consideration, I decided that there was no point in suffering any longer. That at 28 years old, I have to prioritise my health. I have two small children and often when I played with them I could not follow their movements. When I couldn't squat or follow them up the stairs. It was really hard. I said to myself, this is not the way to go on," for
Sportal
explained Mitja Lotrič, who was also a standard member of Slovenia's national team selections in his younger years.
Mitja Lotrič: "It just didn't work"
The 1994-born footballer, who has played 232 games and scored 49 goals in the Telemach First League, continued.It sounds ridiculous that I am now saying this at 29 and describing problems that others are experiencing at 70 or 80, but this is what is really happening to me. The pain is still there. At least I don't feel them when I walk. Otherwise, I've been limping for a long time, because my right leg is two centimetres shorter. I can neither stretch it all the way nor bend it. It is not pleasant. When we were in Croatia in the summer, I swam to the cushions, but then I couldn't jump back from them into the sea. It just didn't work. That's why I prefer to just swim. And not all styles. The frog is already out of the question. I can't jump on trampolines with my daughters either. Basically, I do everything mostly with my left foot. Just like in the past. I have already lost a lot of muscle in my right leg as a result."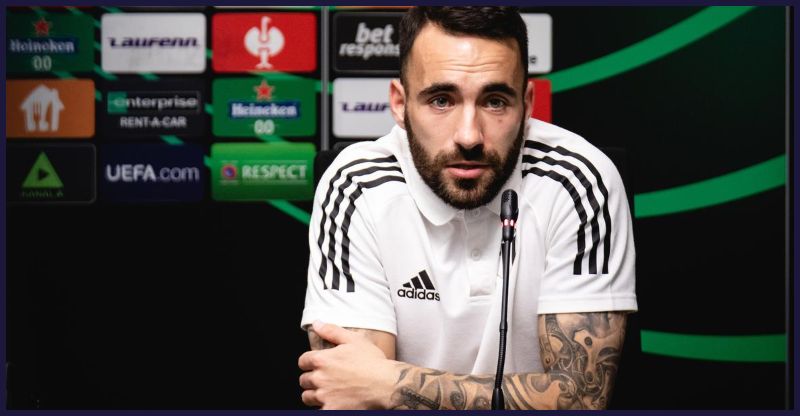 This text was automatically translated using AI.
News
#mitjalotrič