Olimpija and Albert Riera can't do without media 'ping pong' even after farewell: 'No breaches of rules found by FIFA or UEFA'
Photo by Matic Klanšek Velej / Sportida
Even though they broke up a few months ago,
Olympia
and Albert Riera continue their "media bombardment". The Spaniard was
critical again
on Olimpija's farewell to Celje, then on Monday the Dragons' director Igor Barišić spoke out and pointed out that FIFA had also confirmed how the Ljubljana club had no financial obligations to the new Bordeaux coach.
Albert Riera then reacted through his lawyer, who publicly accused the dragons of"publishing untruths". "UEFA and FIFA have not issued any decision in the case of Alberto Riera and NK Olimpija Ljubljana, as no proceedings have been brought before UEFA or FIFA. What is more, Albert Riera has not even initiated proceedings against NK Olimpija Ljubljana yet, so the statement of the director Igor Barišič is misleading and untrue. Albert Riera regrets that the club continues to publish untruths about him after his departure," wrote Blaž Tomažin Bolcar.
New Olimpija press release
Now Olimpija has reappeared, and it's on
club website
published a press release on the club's website.With regard to the relationship between NK Olimpija and Albert Riera, we can confirm that all of his undisputed claims under the contract have been paid in full, but Albert Riera, contrary to his contract, has also demanded certain excess and additional payments from NK Olimpija, to which he is not entitled under the contract. NK Olimpija's position that Alberto Riera's claims are unfounded and disputable was also submitted by the club to FIFA and UEFA for review in the context of the monitoring procedure of clubs at European level, and neither FIFA nor UEFA found any breaches of the rules on the part of the club in this respect.."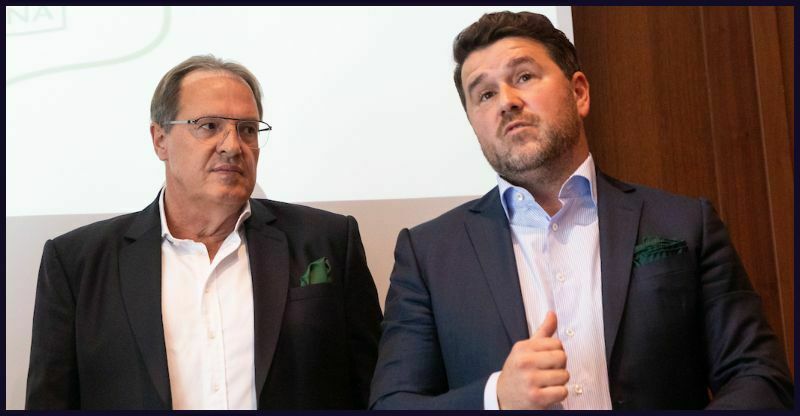 This text was automatically translated using AI.
News
#albertriera
1. SNL
Olimpija