Olimpija-Koper meeting in Ljubljana: the Primorski, who already have a replacement, want more for Zoran Zeljkovic than the Ljubljanskis are offering
After "sinking all their foreign" ships, the leadership of the
Olimpija
took the word that the new coach would definitely come from outside Slovenia and turned their attention to Zoran Zeljković. As we have learned, Olimpija has already sent its first offer to
Koper
but the latter rejected it because it was too low. However, the talks have not been concluded. The two sport directors are meeting in Ljubljana right now and it is expected that Olimpija will offer as much as is acceptable for Koper.
EkipaSN writes that Koper is asking for around 300,000 euros in exchange for Zeljković, while Olimpija is offering three times less. According to our information, the two clubs are expected to meet halfway.
After Zeljković, probably Safet Hadžić
That Koper more often than not agreed to say goodbye to its coach is surprising to say the least. With all the colloborations happening at the top of the Slovenian league standings, Koper was one of the few "oases of calm", which the Primorje team could undoubtedly have used to their advantage. After all, not long ago they pointed out that they had not a single reason to even think of changing the bench.
But now Zoran Zeljković has one foot in Ljubljana and, according to our information, Koper has already found his successor. And in your own club. The soon-to-be vacant coach's bench of the coastal club is to be filled by none other than … Safet Hadžić! The former Olimpija coach is already working in Koper, where he is currently a consultant and scout. More than obviously, he will now also be offered a coaching role on the main stage again…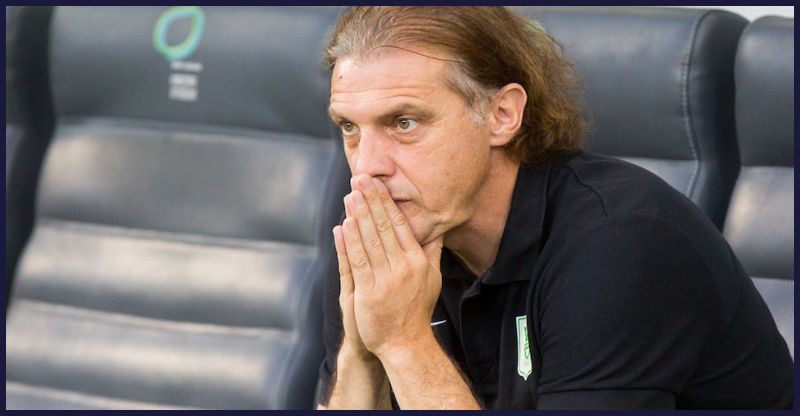 This text was automatically translated using AI.
News
#safethadžić
#zoranzeljković
1. SNL
Koper
Olimpija