Slovenian goalkeeper impresses in Dinamo Bucharest jersey, Dinamo president says: Adnan Golubovic the only good summer signing
Photo source: Dinamo Bucharest
October is coming to an end, November is at the door, and with the penultimate month of 2023 comes the big moment of truth for the Slovenian national team. Selector Matjaž Kek and his players will try to qualify for Euro 2024, but it is already clear that Matevž Vidovšek will not be able to play in the matches against Denmark and Kazakhstan. This means that Matjaž Kek will have to call up a new goalkeeper to the national team – last time he opted for young Martin Turek, who subsequently came in for a member of the
Olimpija
. Will the young man from Parma be invited again? Or Matjaž Kek will choose someone else. Will he possibly receive an invitation … Adnan Golubović?
Former member
Koper
, who is considered a specialist in defending 11-metre shots, left for Romania in the summer, where he continues his excellent performances. In the current season, he is ranked by experts as one of the best goalkeepers in the Romanian championship, but he is also one of Dinamo's few bright spots.
The Bucharest club is currently second to last in the league standings, having won only twice in 14 matches. He also scored a good number of goals, but the number would have been much higher if Adnan Golubović had not been in goal.
The first man of Dinamo also agrees that the Ljubljana player scored a goal. Andrei Nicolescu pointed out after the last game that Adnan Golubovic was actually the only good purchase of the summer and the only reinforcement in the real sense of the word.
"Why do we have problems? There are many subjective and objective factors. Some things were calculated in some way but did not happen. We can blame it on the players we brought in. But in the current situation they cannot show their qualities, this is a moment of pressure. It's pressure, they started with three hellish games, they know football is pressure, but maybe they have to adapt," said Andrei Nicolescu, adding about the 28-year-old goalkeeper from the Slovenian capital: "At least one purchase really hit the mark. We have a goalkeeper who plays really, really well."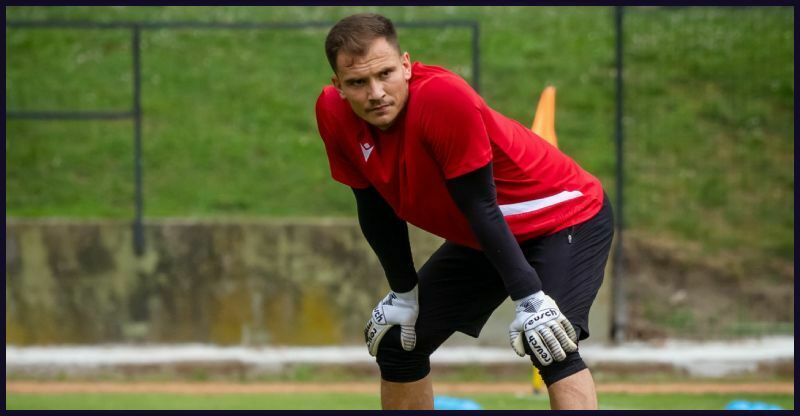 This text was automatically translated using AI.
News
#adnangolubović
#legionarji