When he was the top scorer in the Cadet League, Maks Barišić was also a target for Maribor, but… Koper was more in favour of his move abroad
Photo: Vid Ponikvar / Sportida
Maks Barišić is one of those players who have managed to transfer the potential of their younger years to the youth stage. Today's celebrity
Koper
has already shone in the U15 and U17 leagues, where he played 112 games and scored 74 goals. In the 2011/12 season, he was the top scorer in the Cadet League with 28 goals in 25 games, so it is not surprising that Maribor started to be interested in him.
Zlatko Zahović, former sporting director of Maribor, has always had a good nose for talented young footballers. It is no surprise that Maks Barišić also caught his eye, but he chased him in vain. Koper was not enthusiastic about the idea of the talented teenager going to Ljudski vrt, even though Maks Barišić actually left Bonifika after the season.
In July 2012, he signed for Catania in neighbouring Italy, later proving his worth in the youth team of the iconic
AC Milan
and was also a member of Messina, Andria and Padova. After eight years in the Apennine Peninsula, he returned home in September 2020 and quickly established himself as one of the best players in the Telemach First League.
"There was some talk about it (Maribor's interest, op. a.), but Koper was not interested in these agreements," he told
Primorske novosti
told today 28-year-old Maks Barišić added: "Koper was counting on making more money by me going abroad." Whether they actually earned more, we would be able to tell at Bonifiki, but the fact is that it would have been really interesting to see which direction Barišić's career would have taken if he had gone to Maribor, where at that time they also had a cadet generation of Luka Zahović, Peter Stojanović, Din Hotić and others…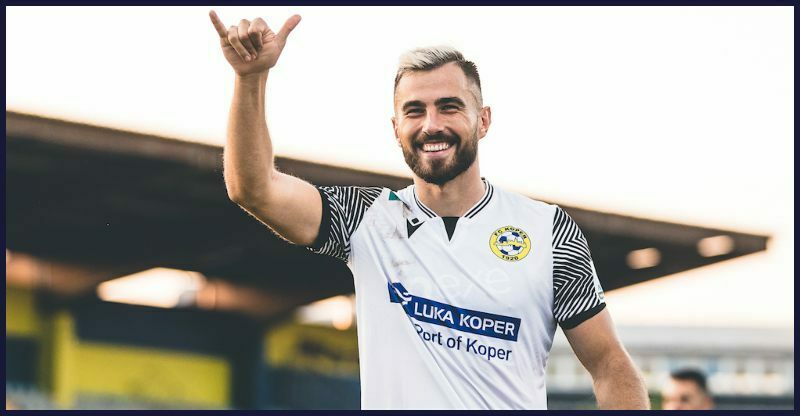 This text was automatically translated using AI.
News
#maksbarišić
1. SNL
Koper
Maribor