Who will be the new coach of Olimpija?! Igor Barišić confirmed that he had dinner with Klose, Magath and President Adam Delius are neighbours, but…
Finding a new coach is
NK Olimpija Ljubljana
has taken a new and, above all, unexpected turn. The Dragons should confirm their arrival at a press conference today Felix Magath, but the legendary German has not (yet) appeared in front of the press. But why? Has there been a turning point? More than obvious. As Igor Barišić, Olimpija's business director, and sports director Goran Boromisa revealed, the new coach will be announced by Friday, and he might be in charge of the team as early as Thursday. Barišić claims that there are three candidates, no Slovenians, but there are the aforementioned Magath and his compatriot Miroslav Klose.
"We decide on the coach together. No one decides alone, not me, not Boromisa, not Delius. Decisions are joint. So do the big clubs. Olimpija needs a serious coach, it's different to be coach of Olimpija than coach of Mura, Rogaska or Tabor from Sežana. The responsibility is greater. Each coach has his own conditions and we have a lot of matches ahead of us. Two or three coaches are shortlisted, but we also have backup options. We will announce the name of the new coach by Thursday or Friday," is
Sportclub
has reproduced a statement by Igor Barišić.
Igor Barišić: "If you want a guarantee, buy a fridge"
The business director of the Slovenian champion added: "I can confirm that we had dinner with Miroslav Klose, we know Felix Magath, Delius and Magath are neighbours. Until a decision is made, we will not comment too much on these things. Coaches of this level would not come to Olimpija for the money, but for the challenge. This is also how Albert Riera came about. Expectations are always high at Olimpija. Money is not the main motive of the coaches we talk to. Our aim is to find a long-term solution. Joao Henriques achieved a historic success, but things did not go in the right direction and unfortunately for us we had to react. There is no guarantee that someone will work for us in the long term. The coach is always to blame and he is the first to go. If you want a warranty, buy a fridge, there you will have a two-year warranty. In this business, it is not."
Goran Boromisa also confirmed that talks were held with Igor Biscan and Gonzalo Garcia: "I had coffee with Igor Biscan in Zagreb, but it is not a realistic option at the moment. We have also spoken to Gonzalo Garcia, but the President is leaning towards a more experienced coach taking over the team. Many names were offered, but we did not talk to Grabić and Stojanović. We are moving in the direction of having an experienced foreign name as the new coach."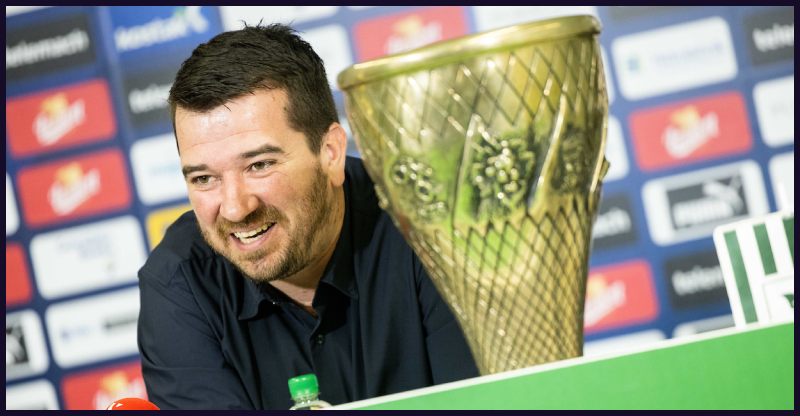 This text was automatically translated using AI.
News
#felixmagath
#goranboromisa
#igorbarišić
#miroslavklose
1. SNL
Olimpija