Zoran Zeljkovic, new coach of Olimpija, satisfied after the match with Domžale: "The players really gave their best in difficult conditions"
Source of the photo: YouTube (First Telemach League) - screenshot
He came, he saw, he won. And more than obviously woke up sleepy dragons. Under the new coach, they played with fight and a visible increase in energy. Victory over
Domžale
was a logical consequence of this. Zoran Zeljković beat his former club, where he was still a player, 2-0. V 48. Rui Pedro, the league's top scorer, scored in the first minute, before 18-year-old defender Lukas Hempt unluckily and clumsily pushed the ball into his own net eight minutes later.
"I am especially happy that we didn't score," said Zoran Zeljković, who was on the bench after the match.
Olympia
Replaced by Joao Henriques, and continued.I always tell the boys that we will always have a lot of chances with this kind of play, but it's always difficult to score two or three goals, so this segment is very important."
Olimpija came to victory in very difficult playing conditions. It was raining heavily in Domžale and the lawns were full of water. "Obviously it's easier to play on a better pitch… The water was stopping the ball on one part of the green, but the surface was well prepared and it was possible to play no matter what. I wouldn't look for excuses. I think this team still has a lot of reserves, especially when it comes to defensive play. I am really not satisfied here yet. But the boys really gave it their all this time," Zoran Zeljković, who has been sitting on the bench of Koper so far, admitted that he is satisfied with the approach of his new players.
Olimpija's next test will come on Thursday, when it will host the distant Faroe Islands in the third round of the conference league. "Olimpija can beat a lot of people, but unfortunately we have seen that others can beat us. When we are careless, we are quickly punished for it. On Thursday we play against a good opponent, the match will be on artificial turf at the same time, we will have to adapt quickly. I think we are capable of doing that and going for the win," he added 43-year-old Zoran Zeljković.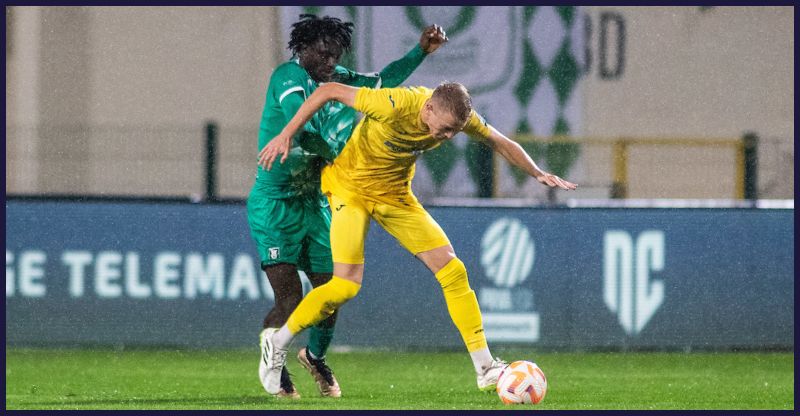 This text was automatically translated using AI.
News
#zoranzeljković
1. SNL
Olimpija