Rich President of Triestina reveals that the people of Trieste are also 'scouting' Slovenia: "It's a country rich in football talent"
Photo source: Triestina Calcio
This summer, a new chapter in Trieste football began.
Triestina
has a new, foreign owner, and not just anyone. Ben Rosenzweig, a businessman from the United States who belongs to the so-called "Billion Dollar Man" club in his native country, has taken over the reins. Ben Rosenzweig can boast that he has more than a billion dollars under his thumb, and Triestina will benefit enormously.
Ben Rosenzweig makes no secret of his huge plans for Triestina. He wants to take the club all the way to Serie A in the near future, and he believes that Slovenians can help him too. There are already quite a few of them at the Nerreo Rocco Stadium. Former national team player Aljaž Struna is the captain of the national team, while Kristjan Matošević, Daniel Pavlev, Mladen Mutavčić and Aaron Kačinari are also in the dressing room.
Omar Correia, a French midfielder who played in the Telemach First League before moving to Trieste, also moved to Triestina in the summer, where he impressed in the jersey of
Koper
. And it is not impossible that in the future, some other footballers playing in Slovenia will follow his path.
"The club is in a fantastic location, just a few kilometres from Slovenia and Croatia, countries rich in football talent. Also, their leagues are not as developed as football in Italy, so this allows us to scout really well,", Ben Rosenzweig told PE Hub Europe, hinting that scouts from the club, founded in 1918 and which last played in Serie A in the 1958/59 season, also regularly go on scouting missions to Slovenia. The American's millions could therefore also feed our clubs in the years to come…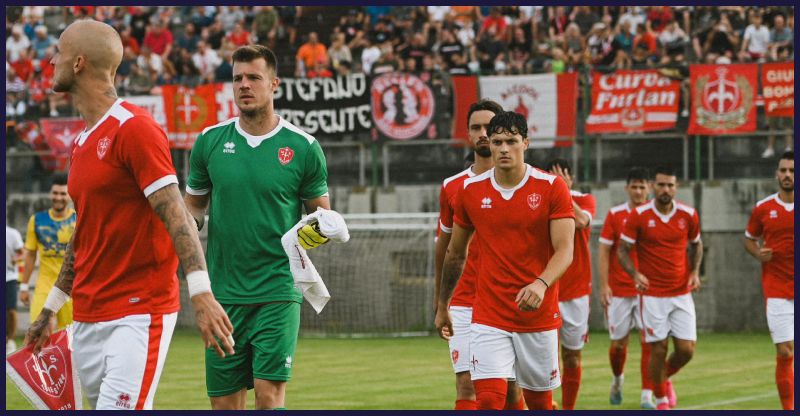 This text was automatically translated using AI.
News
#legionarji