Young Mitja Ilenič draws a line under his first year in MLS: A rollercoaster of ups and downs and eager anticipation for the new season
Source of the photo.
V
MLS North American League
the regular season has ended, leaving all three clubs with Slovenian players without a play-off place. Portland (Aljaž Ivačič) and New York City FC (Mitja Ilenič) were not far behind, while Austin (Žan Kolmanič) did slightly worse.
As far as Slovenians are concerned, he can only be relatively satisfied with Mitja Ilenič. Žan Kolmanič made only six appearances due to a serious injury, while Aljaž Ivačič found himself in rarely seen difficulties at the end of the season. He was even suspended for the last three matches for allegedly behaving inappropriately towards a member of his club's professional staff in training!
Mitja Ilenič: "An exciting challenge"
While Žan Kolmanič will try to get back to full speed next season, Aljaž Ivačič, who has played only 15 games, will almost certainly change employers. Mitja Ilenič, meanwhile, will keep his fingers crossed that his role in New York will be even more prominent than it has been this season. And he shouldn't complain at all.
Considering that he only came to the United States at the beginning of the year, that it was his first time abroad and that he is, after all, only 18 years old, he can be more than satisfied with 22 appearances and 1191 minutes in MLS.
"Grateful for my first season in the Big Apple! I've been on a rollercoaster of ups and downs with my club, New York City FC. Stepping on the pitch on the other side of the planet at 18 years old was an exciting challenge, but with the incredible support of the staff, my teammates and everyone working at the club, it made me feel a little bit closer to home. A big thank you to the fans, your support has been amazing. I am grateful for the journey that is behind me and excited about what is to come in the next season," said Mitja Ilenič at the end of his first season in the league, where Lionel Messi also moved this year.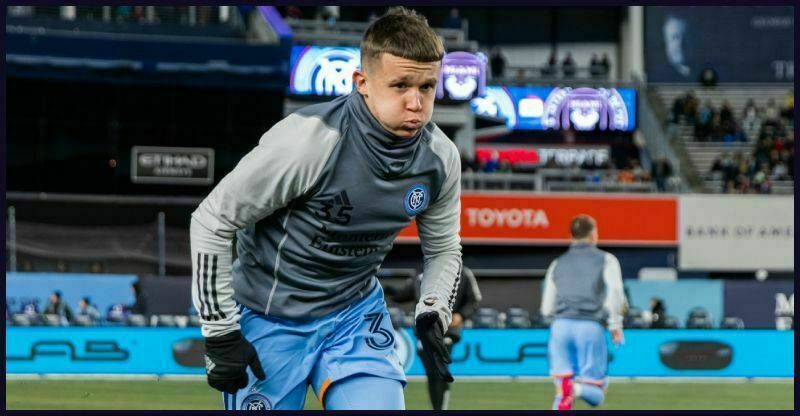 This text was automatically translated using AI.
News
#legionarji
#mitjailenic